Friendly Square Calendar Cards:
Make a colorful addition to your calendar displays with Taylored Expressions' Square Calendar Cards, which pair perfectly with their Square Tear-off Calendars! This exceptional set includes 12 individual cards, printed on high-quality heavyweight white cardstock. Immerse yourself in the beauty of stunning floral designs adorned with heartfelt sentiments. With these Square Calendar Cards, you can create a year-round visual delight or make a striking impression on your handmade cards. Embrace the elegance and versatility of our Square Calendar Cards and add a touch of charm to your artistic endeavors!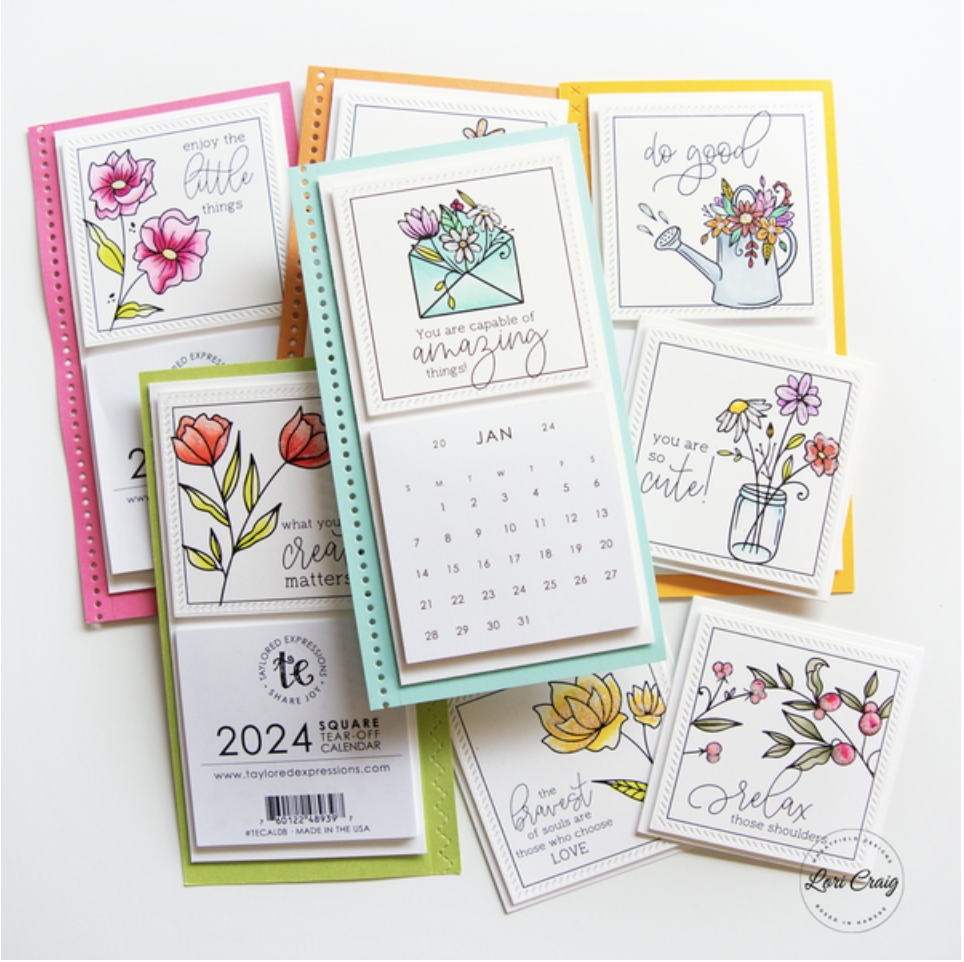 Serene Scene – Camping Additions:
Create your dream campsite effortlessly with the Serene Scene – Camping Additions from Taylored Expressions! This incredible set includes dies to construct a charming camper, a cozy fire, and a sturdy tent. Combine these additions with the Serene Scene – Landscapes Vol. 2 and the Serene Scene Cutting Plate to craft stunning outdoorsy cards that truly capture the essence of nature. Let your imagination roam free as you bring your visions of the great outdoors to life!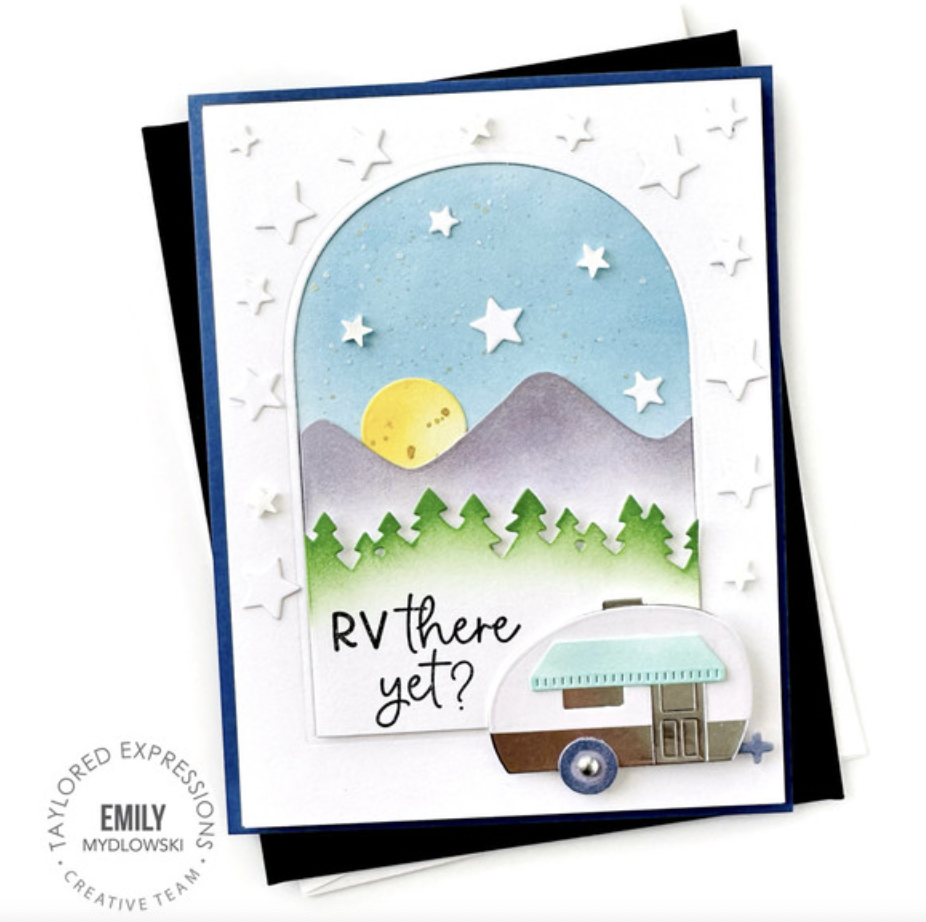 Watercolor anywhere you like Taylored Expressions' convenient teal Collapsible Water Cup, your ideal crafting companion on the go! This 12 oz silicone cup is designed to make your creative journey effortless and portable. It comes complete with a lid and a small lanyard, allowing you to carry it with ease. When not in use, the cup conveniently collapses from approximately 3.5″ tall to a mere 0.5″ tall, making it incredibly compact for travel and storage. And the best part? It's dishwasher safe, ensuring easy cleaning and maintenance. Embrace the convenience and functionality of this innovative product and unleash your artistic prowess wherever inspiration strikes!