Count 31 Botanicals Clear Stamp Set:
Introducing the exquisite Count 31 Botanical stamp set from Ink Blot Shop! Immerse yourself in the captivating beauty of nature with these 16 individual floral stamps that are sure to awaken your creativity. From delicate daisies to lush leaves, this collection offers a diverse range of botanical wonders to embellish your crafts, scrapbooks, and stationery. Your imagination will bloom with these enchanting stamps! Bring the essence of nature into your creative endeavors and elevate your artistic expression to new floral heights!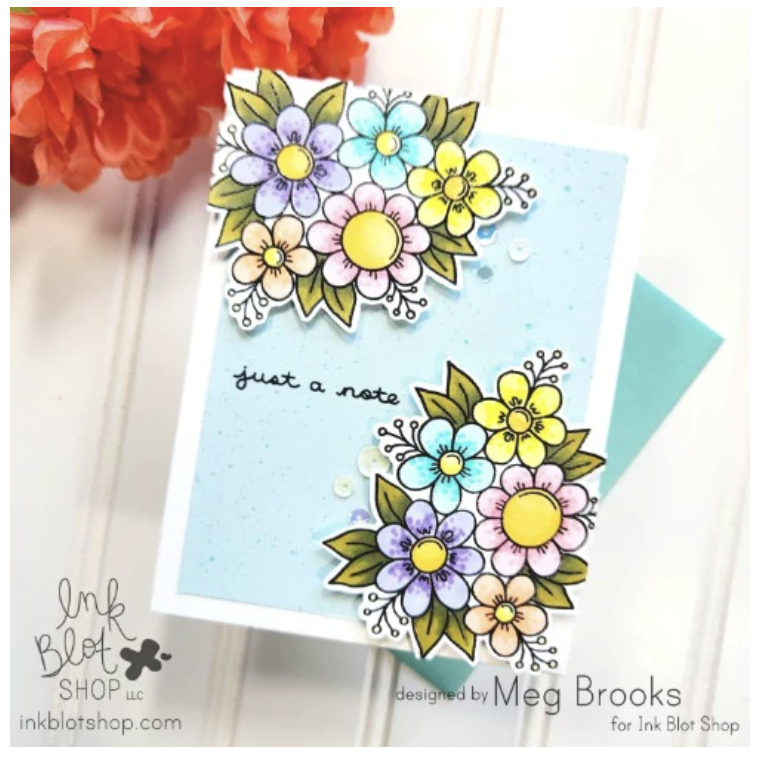 Hot and Cold Drinks Clear Stamp Set:
Get ready to add a splash of flavor and fun to your creative projects with Ink Blot Shop's Hot and Cold Drinks stamp set! From steaming cups of coffee to icy lemonade, this collection of 38 stamps is the perfect ingredient for making cute cards year round! Whether you're a coffee aficionado, a tea lover, or a fan of refreshing summer drinks, these stamps offer endless possibilities for card making, scrapbooking, and journaling. Let your imagination brew with creativity as you mix and match these stamps to design your own personalized drink labels, recipe cards, and more.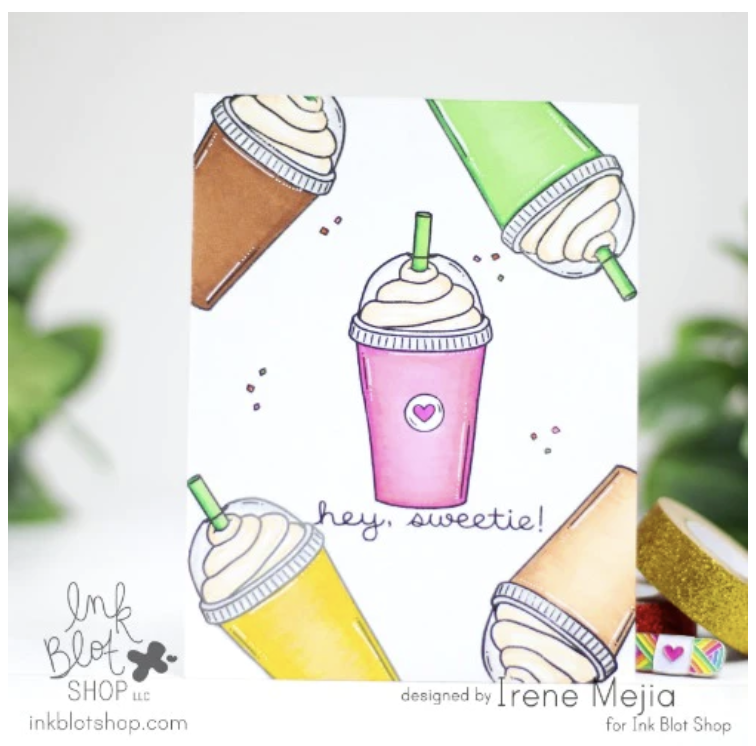 Experience the magic of limitless creativity with the Pattern Play stencil set from Ink Blot Shop! This incredible collection features six captivating patterns to choose from, allowing you to add a touch of artistic flair to your projects. With the Pattern Play stencil set, you can effortlessly create stunning backgrounds, add texture to your artwork, or personalize your crafts with intricate designs. Elevate your artistic journey and let these stencils be your gateway to a world of beautiful patterns.