In This Edition…
App Updates & Improvements
Subscription Increase
Events
Barcode Catalog Updates
Tips & Tricks
CML Insiders
App Updates & Improvements:
Web Updates:
Bug fix: We fixed an issue with adding and editing tags.
Android 1.6.5:
Bug fix: Adding several sets to a new item would cause a crash.
Bug fix: Item price now always has two decimal places
When displaying a very tall image on the browse screen, it is now scaled so it doesn't take up too much screen space.
In Item details, the Sets icon is now the same as the one on the browse screen.
Upcoming Release iOS 1.7.1:
Add support for displaying GIF, PNG, and WEBP images as these images are supported in the Web App (Android already supports these)
The iOS app will recognize a valid app subscription on Android
When displaying a very tall image on the browse screen, it will be scaled so it doesn't take up too much screen space
In Item details, the Sets icon will be updated to match the browse screen.
Several internal fixes
Subscription Increase Effective July 1, 2023:
When the iOS app launched in 2019, the subscription price was set at $1.49/month, $14.99/year. Since then, Android was released in 2020, and now the Web app in 2023. There have also been new features added to these platforms. After 4 years of improvements and enhancements, effective July 1, 2023, there will be a slight increase to the subscription price: $1.99/month, $19.99/year. We are so grateful for every subscriber who has helped support the app, and we hope you feel this is still of great value.
For monthly subscribers, it may be time to consider changing from monthly to yearly and lock in the current price. Read below for instructions on how to do this:
Android:
There is more than 1 way to do this, but in all cases, Android requires that you cancel the monthly subscription and wait until it expires, then start the yearly subscription.
In the Color My Life app:
1. Settings tab
2. Select the Membership banner at the top of the screen and it will take you to the Google subscriptions screen.
Change subscription on the Google Play app (Google description)
Go to the Google Play Store app on your phone.
Click on the Menu Options button (three horizontal lines).
Select Account and then select Subscriptions.
From there you will be able to cancel your monthly subscription and purchase a yearly subscription when once your monthly subscription expires.
iOS:
In Apple's AppStore app:
1. Touch your image in the top right
2. Select "Subscriptions"
3. Select the Color My Life subscription
4. You should see an option for Monthly and Yearly subscriptions.
5. Select the yearly, then follow the prompts.
The change will take effect at the end of the current month's subscription.
Events: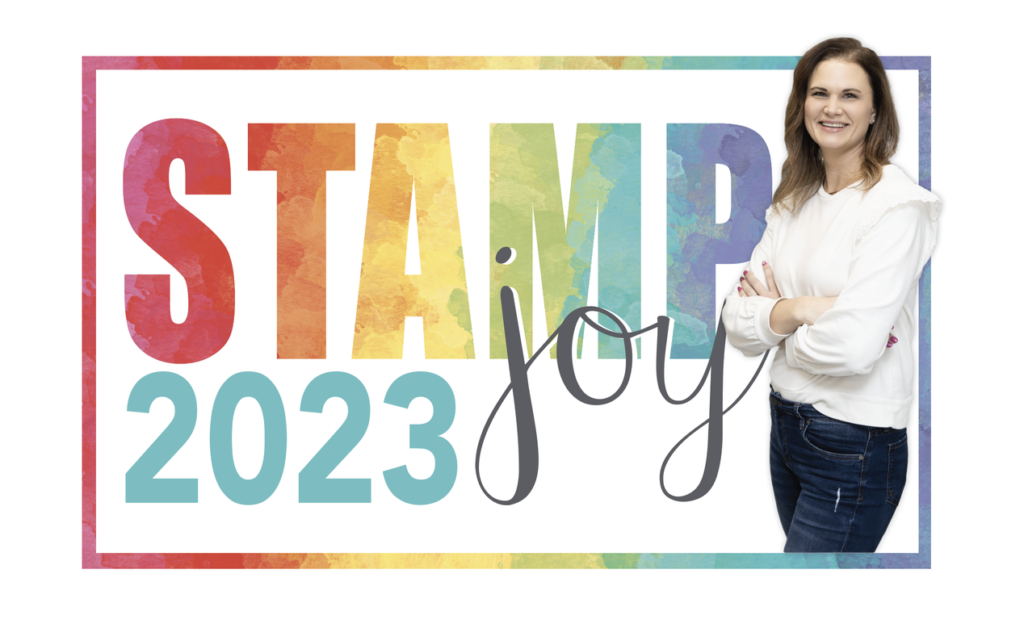 Taylored Expressions will be hosting Stamp Joy, the crafting event of the season, this October 13-14th! Attendees will have the chance to connect with other crafters, participate in unique card-making classes, improve their crafting skills, and stock up on supplies and goodies to take home!
Registration for Stamp Joy began on June 22, 2023. Visit this link to reserve your spot. It is one of our favorites and Renee has already registered. You won't want to miss it!
Barcode Catalog Updates:
Ink Blot Shop:
We are so excited to be adding Ink Blot Shop to our catalog. From stamps and dies, to stencils and envelopes, Ink Blot Shop has everything you need to create one-of-a-kind projects that your friends and family will cherish. We especially love their Summer release full of fruits, florals and fun sayings. Take a look at their lovely catalog here, and look out for Ink Blot Shop products in the CML app! Take a look at some of their most exciting new arrivals here.

Taylored Expressions:
One of the biggest names in the crafting community, Taylored Expressions is the perfect place to shop for all your crafting needs this Summer! Their diverse collection of dies, stamps, inks, and other embellishments will help you take your cards and creations to the next level. Don't miss out on their latest Calendar Release and lovely Summer collection! Take a look at our favorite new products here:

Other Catalog Updates: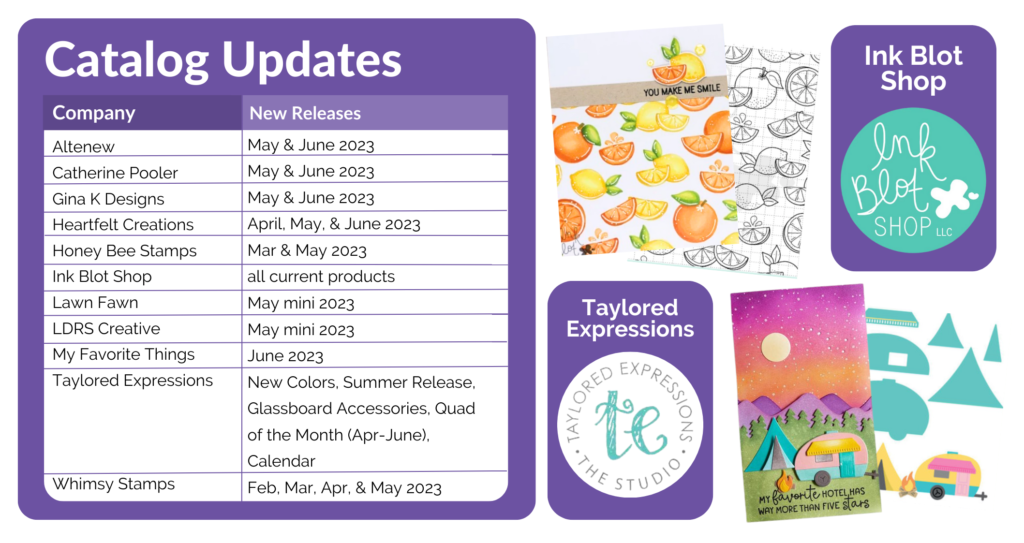 Tips & Tricks:
Problem Logging into Web App:
If you try to log into the web app and are getting the message to upgrade your mobile app, but your device is already current (Android: 1.6.5 or iOS: 1.7.0), we have a suggestion for you. Make a small change in the app on your mobile device and then wait a minute or so to allow your device to sync. The sync process will update our server with your correct app version so you'll be able to log into the web.
Working with Manufacturers and Storage Locations in the Web App:
We have a new video! If you're unsure how to create new Manufacturers or Storage Locations in the web app, then this video is for you.
CML Insiders: