In This Edition…
CML in the News
New Releases
Barcode Catalog Updates
Tips & Tricks
CML Insiders
CML in the News:
We wanted to share with you… a Google initiative to promote apps across the 50 US states, followed by a Craft Industry Alliance scholarship we received.
WeArePlay:
This is a community initiative by Google to highlight apps around the world. After an extensive interview process, we were fortunate to be selected! Follow this link and click on South Dakota to read more about our story. While you're there, you may also want to check out other great apps and companies.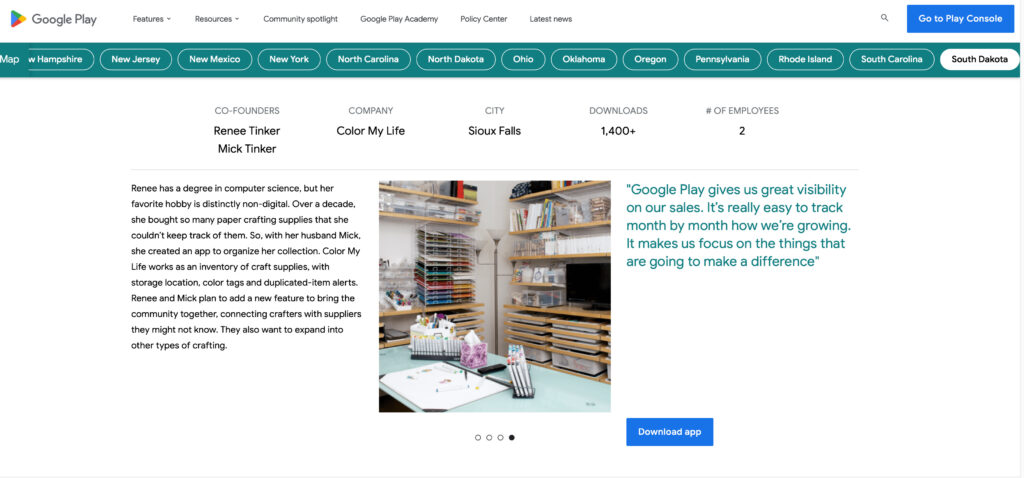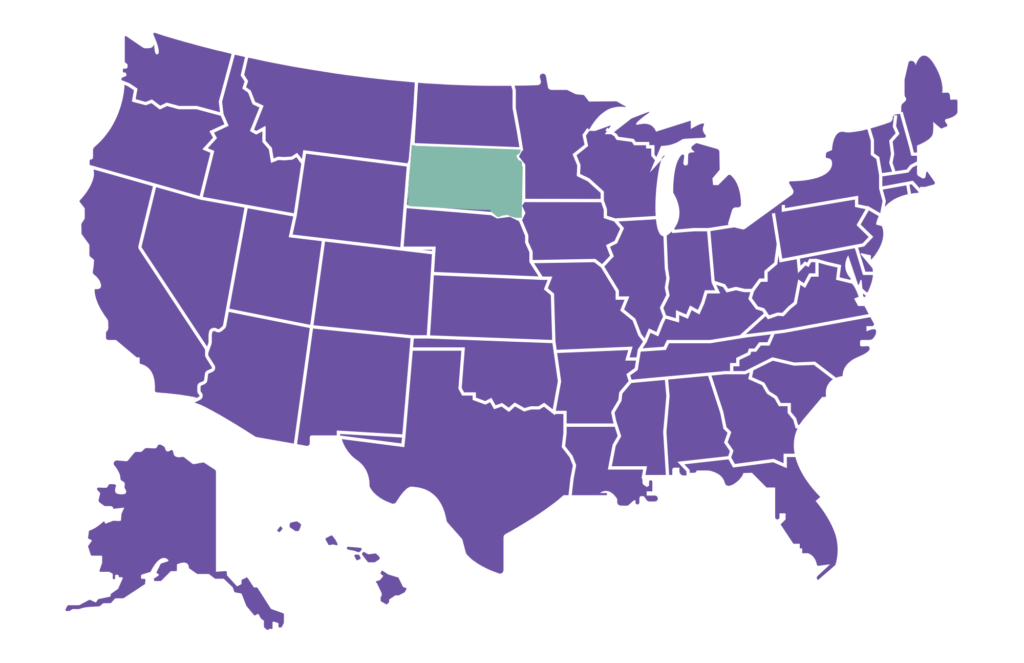 Craft Industry Alliance:
A trade association for craft industry professionals, Craft Industry Alliance is a community coming together to problem-solve, learn, and connect with other small business owners. Color My Life was selected to receive a scholarship (a one-year membership) which will allow us to connect with other businesses, give us access to business resources, and help us expand our app to other crafts. You can read more about it here.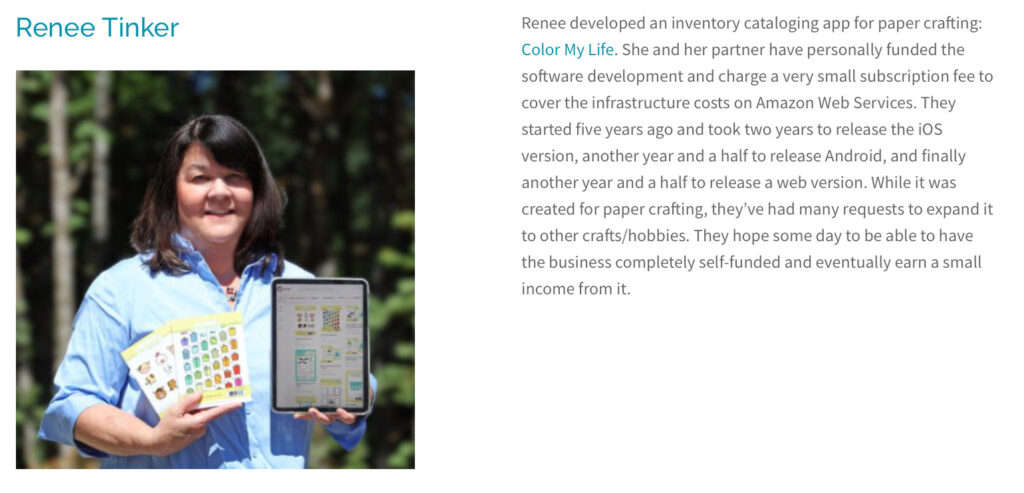 News Releases:
Browse our favorite new releases from some of the companies featured in our app below! Click on each one for more information and a chance to purchase.
Lawn Fawn New Arrivals:
Altenew August 2023 Release:
Sunny Studio Stamps New Arrivals: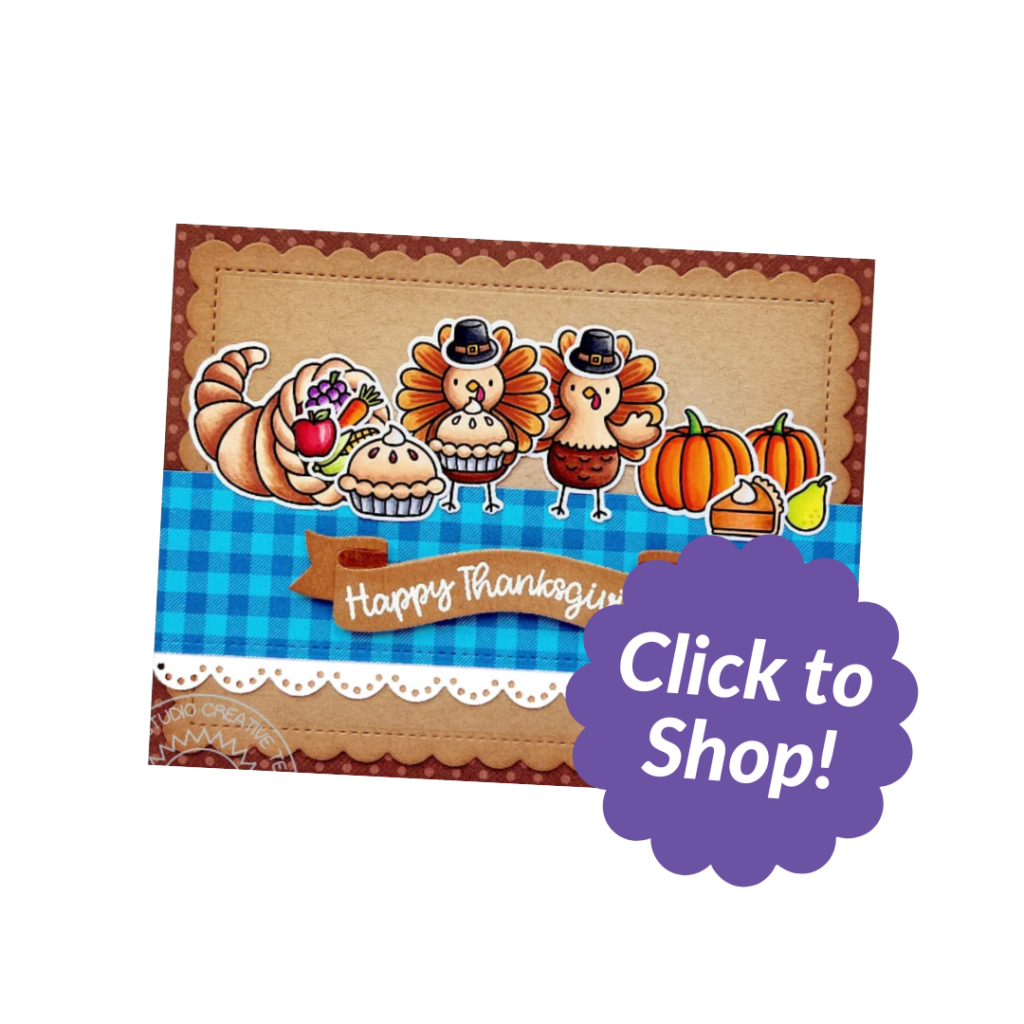 Barcode Catalog Updates: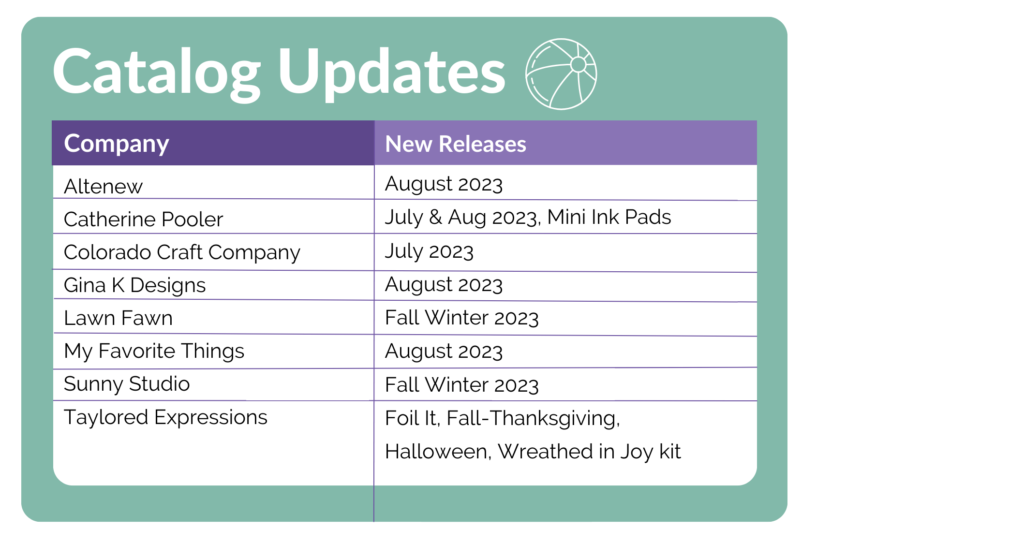 Tips & Tricks:
Reminder: Whether you're a seasoned user or just getting started, our Support Page is a great resource for when you have questions or concerns about using the Color My Life app. The Support Page on our website includes:
Informative PDFs, which highlight and explain many of our app's features, all on one easy-to-read page. These graphics may even introduce you to new organization techniques to help you utilize our app more effectively.
Tips and Tricks, which offer some ideas and shortcuts for organizing your catalog of supplies using our app. Enhance your efficiency and creativity as you explore new ways to leverage the unique features of our product.
A list of known issues.
You can access the support page here, or at https://colormylife.com/support/.
Also, the How-To Videos page provides step-by-step guides on using some of the various features on our app. These are great resources for visual and audio learners!
Companies in Barcode Catalog:
We get a lot of questions about what's in our barcode catalog. We hope this explains it all!
Which companies are in the app?
We rely on companies to provide their product list to us so we can add them to our database. In the very early days of the app, we were able to load products for hundreds of suppliers. Unfortunately, we don't receive regular updates from several of these companies which is why you don't see the newer releases (e.g. Ranger). Want them added? See below: How do we get new companies added to the app.
You can find the latest list of companies on our website. We don't refresh this list after every update, so the best way to see the latest and greatest list is by searching our barcode catalog when adding an item. The web app may be the quickest because you can type/search for manufacturers.
When are new releases added?
In general, we rely on the companies to provide us with an updated list of products so we can add them. We try to get them added within a day or two. Some companies have multiple new releases a month so we tend to consolidate them into one larger update.
If you think we are missing a product or taking too long on a new release, feel free to contact us at support@colormylife.com. We get a bit busy at times and can fall behind.
How do we get new companies added to the app?
Let us know and we can contact them, however we've found that if you contact them directly, we have a better chance of having them join. Be sure to tell them there's no cost to join and they can reach out to us at support@colormylife.com for more information.
Forgot your Password?
If you are trying to log into the web app or have a new device and you forgot your login password, there's a link on the mobile app. Make sure you are logged out, then click on "Forgot Password?" to receive an email with a link to reset your password.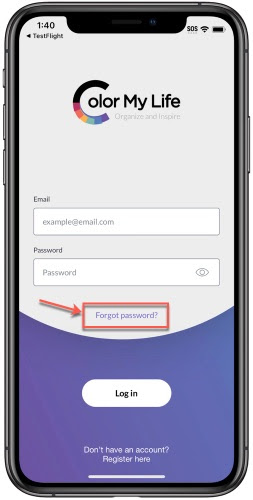 New Video: Web app introduction
Finally… an overview of the web app. If you haven't used it before, watch the video, then head to web.colormylife.com
CML Insiders: